Energy sector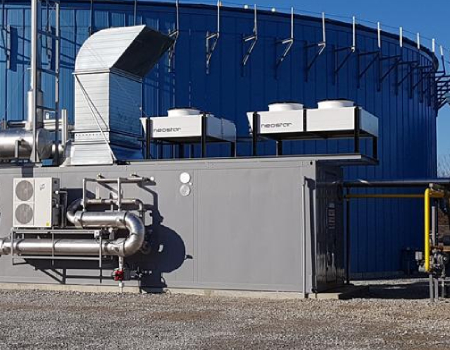 Hydrogen is a component of many organic and inorganic waste substances and residual materials. Graforce has developed an electricity-based plasmalysis method for generating hydrogen (<20kWh/kg H2) as a source of energy from methane, plastic waste and other residual materials, such as digestate residues or biogas, in an energy-efficient manner
The hydrogen can be used directly for CO2-free generation of heat and electricity in hydrogen CHPs or fuel cells. Solid carbon can be used as an industrial raw material, for example, for the production of steel, carbon fibres and other carbon-based structures and materials.
Using electricity from renewable energies, methane plasmalysis is just as climate-friendly as electrolysis- – but the costs are significantly lower.
When using biomethane, carbon dioxide is extracted from the atmosphere by the plasmalysis of methane. Graforce is therefore for the first time offering a real alternative to the controversial CCS storage of CO2 (carbon capture storage).
Would you like to find out everything there is to know about the various possible uses of plasmalysis in the energy sector? We would be happy to advise you, on custom adaptations as well.