Membrane gas separation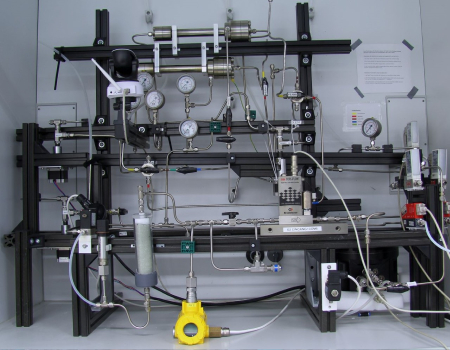 Graforce offers innovative, highly efficient and inexpensive membranes for the separation of gases such as oxygen, hydrogen, carbon dioxide, nitrogen and methane.
They impress due to their high separation performance, their environmentally friendly mode of operation and their longevity. Graforce membranes are also easy to use due to their extensive use of automation. Thanks to their modular design, they can be expanded to any size and adapted to individual needs.
Our membrane modules can be used to cost-effectively separate hydrogen, nitrogen, methane and carbon dioxide with a purity of up to 98%. Depending on the application in question, e.g. fuel cells, a PSA system is added.