About us
Graforce – The future of hydrogen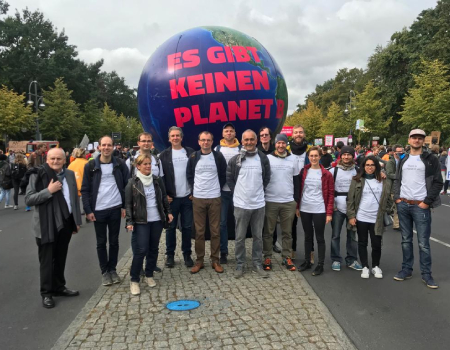 Organic and inorganic compounds in industrial wastewater, slurry, plastic or gases hold huge energy potential. Graforce has developed new plasma applications for inexpensively producing green hydrogen and other valuable industrial gases from these residual materials.
Graforce is convinced that plasmalysis, using electricity from renewable energies, is a key component in reducing greenhouse gas emissions and generating fossil-free energy.
The company is based in Berlin-Adlershof. Adlershof is one of the 15 largest science parks in the world and one of the most important science, business and media locations in Berlin-Brandenburg. Within an area of 4.2km² – not far from Berlin-Brandenburg international airport – are ten non-university research institutes, six institutes of the Humboldt University of Berlin, and almost 1,200 technology companies.
Our team
Our interdisciplinary and highly specialised team of physicists, engineers and designers makes us the technological leader for sustainable and economical energy solutions in the field of hydrogen production. Our multi-disciplinary knowledge, our commitment, and our experience in the fields of plasma physics, electrical engineering, mechanical engineering and process engineering guarantee quality, expertise, and safety at the highest level.